The Garbage Pail Kids are back!
We had a neighborhood party to enjoy R.L. Stine's Thrills and Chills!
---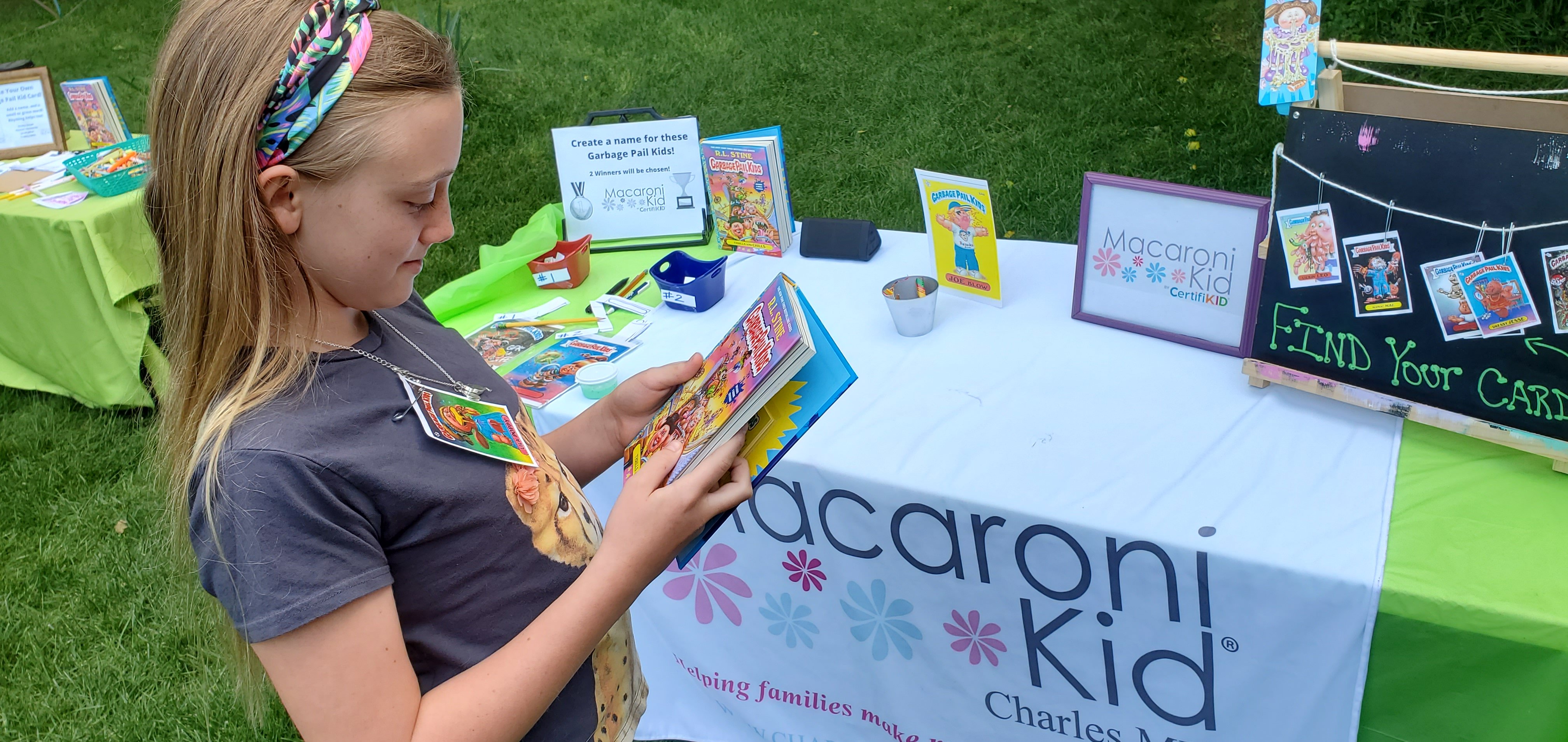 ---
They're not bad kids – they just don't know any better!
Goosebumps creator R.L. Stine joins forces with Topps and the pop-culture phenomenon Garbage Pail Kids for the second installment in the hilarious, instant New York Times bestselling series that's sure to surprise, entertain, and amuse.
---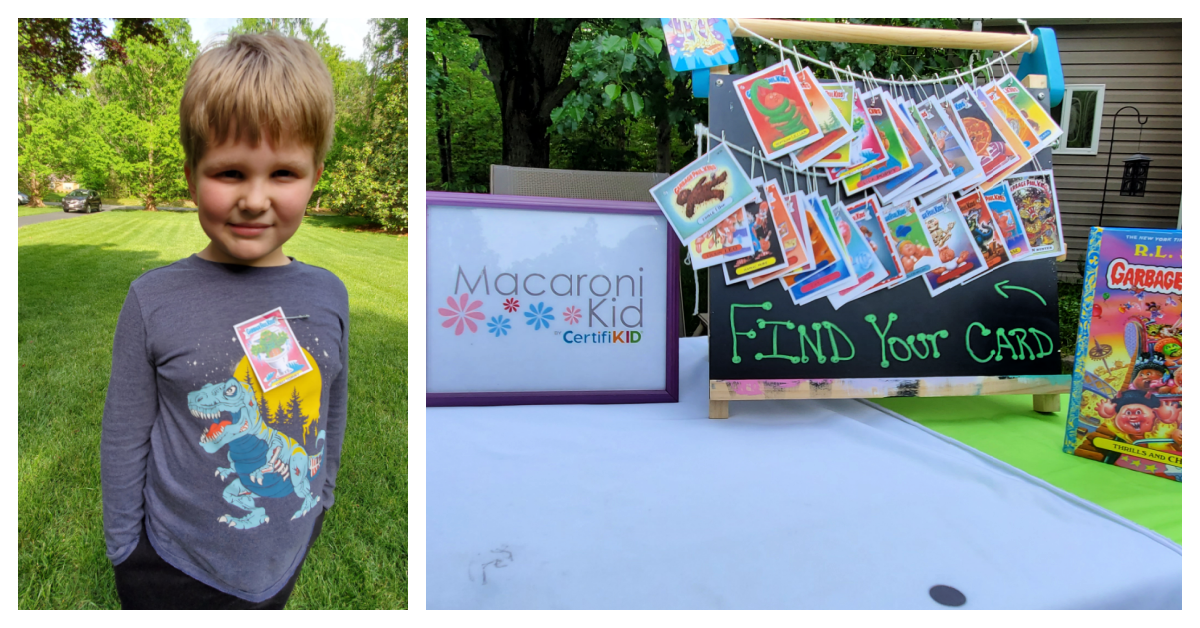 ---
We invited our bus stop friends over to enjoy a fun Garbage Pail Kids-themed party!
Neighborhood families came over to introduce their kids to the world of Garbage Pail Kids. Parents were excited to enjoy this throwback with friends and their children!
We started the party off Garbage Pail Kids style right away, by giving everyone personalized Garbage Pail Kids name tags! Toilet Tommy, Lila Lollipop, Leaky Leanne, Messy Jessie, Glooey Gabe were just a few funny names! Finding and reading them all was the beginning of the fun for the kids! Having the neighborhood kids laughing with their parents felt joyful after the year we have had.
---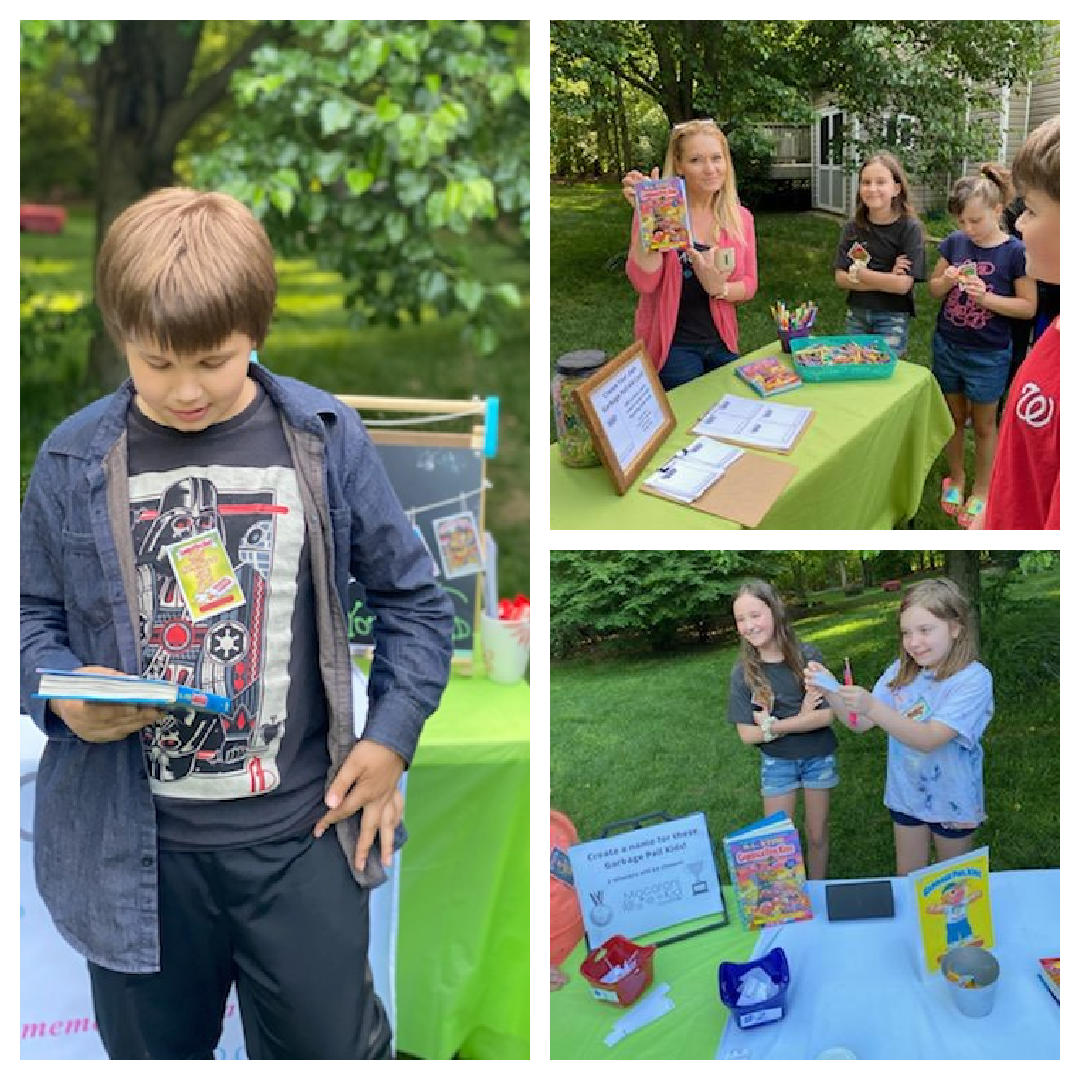 ---
The new Garbage Pail Kids series by R.L. Stine provides the perfect books for families to easily enjoy together and can make any kid or parent laugh! Thrills and Chills is the second book in the New York Times bestselling series and the follow up to book 1, Welcome to Smellville. The third book in the series, Camp Daze, comes out October 12! Each book in the series includes four exclusive Garbage Pail Kid sticker cards — a perfect collectible item for any Garbage Pail Kids fan.
---

---
Kids already love R.L. Stine, so the party was an instant hit! Kids enjoyed the gooey slime table where they could add "garbage" to their slime containers to take home, they created their own Garbage Pail Kid card, and they played "Name that Garbage Pail Kid." Two Garbage Pail Kid cards without names were displayed, then kids and parents came up with funny names for them!
Some of the creative names our partygoers came up with: Catty Carlos, Demon Devin, Pack Punk, Tacky Tina, Rainbow Poot, Gassie Sassy, and Rainblow Bright.
---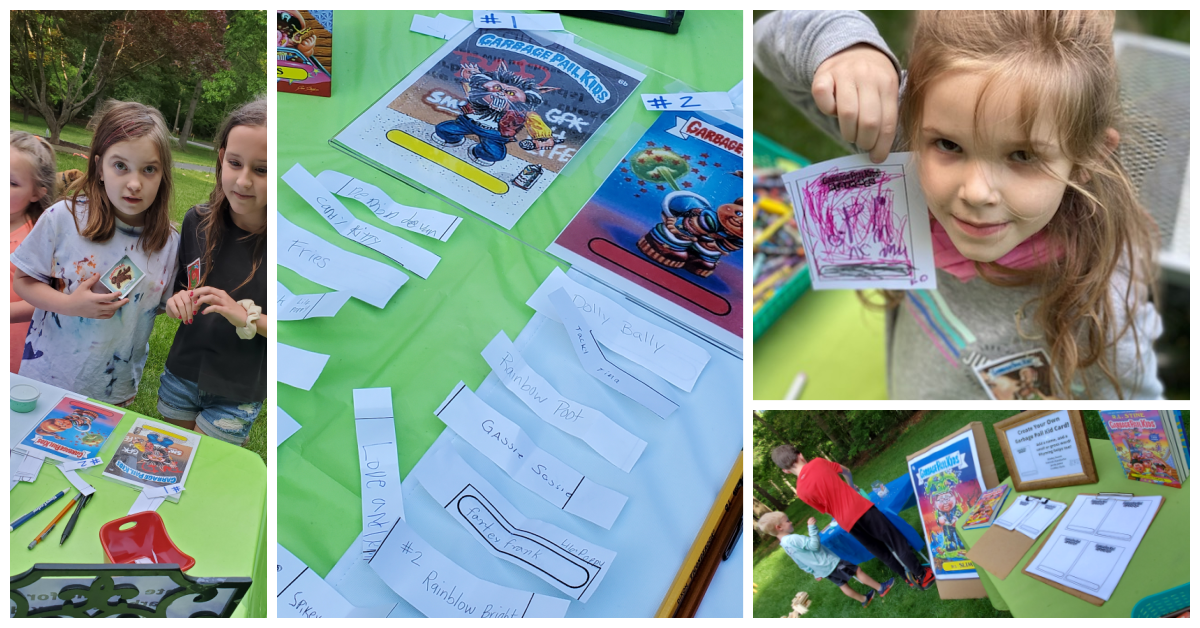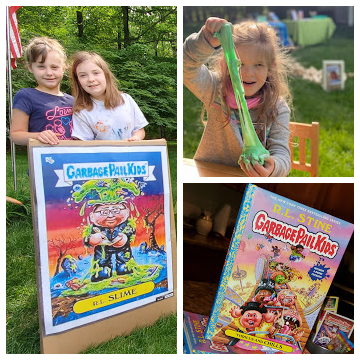 ---
We couldn't have a party without fun-themed garbage food!
Garbage dogs were a hit with dirt, slime, mold, and stink to add on top (onions, cheese, relish, and chili!). But I am positive the kids loved the dirt pudding the most!
See all the images from the party here.
---

---
What is Thrills and Chills about?
The Garbage Pail Kids are desperate to win the Smellville Pet Contest. But how can they compete against Good Boy, the perfect Chihuahua of the Perfect twins? Good Boy can stand on his head and do algebra problems blindfolded. But the whole thing goes out of control when our heroes meet five new kids who also call themselves the Garbage Pail Kids! Meet Windy Winston, Nat Nerd, Brett Sweat, Nasty Nancy, and Disgustin' Justin. They all share the grand prize—a free all-day trip to Six Thrills Amusement Park. Will anyone have a good time? And will anyone survive?
Family Time
We were happy to receive photos of families enjoying the book after the party. Parents told us it was enjoyable hearing the kids laugh and they actually understood why! It is a childhood memory they now share with their kids.
---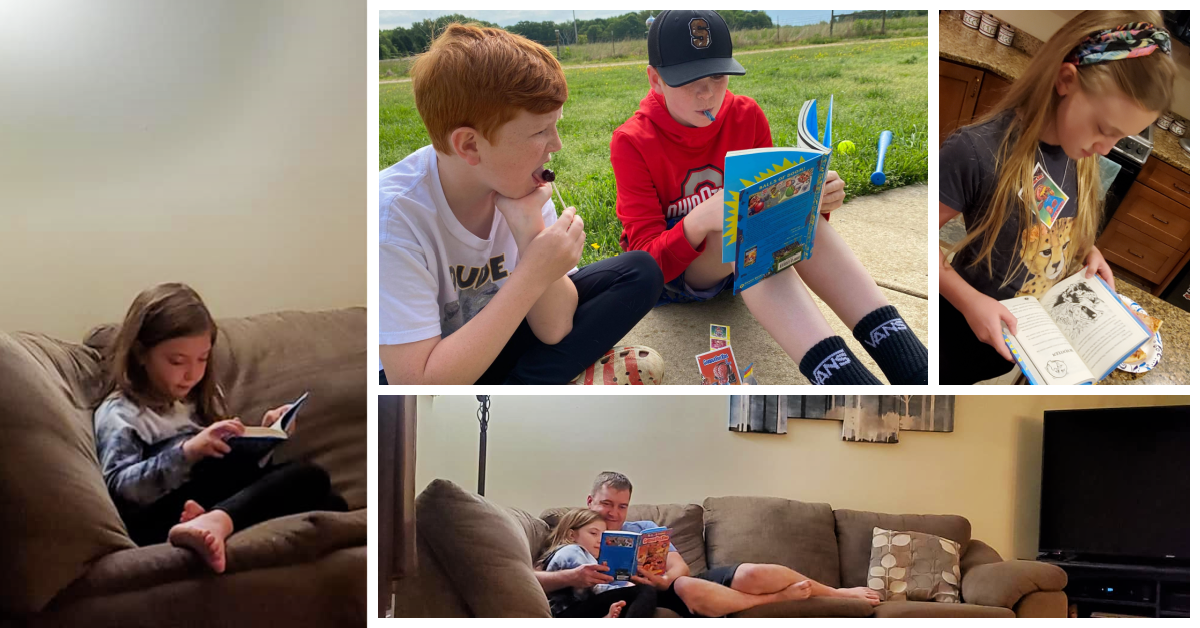 ---
The author received a copy of the book and compensation for this review. All thoughts and opinions are her own.
About R.L. Stine:
R.L. Stine has more than 400 million English-language books in print, plus international editions in 32 languages, making him one of the most popular children's authors of all time. Besides Goosebumps, he has written series including Fear Street, Rotten School, Mostly Ghostly, The Nightmare Room, and Dangerous Girls. R.L. Stine lives in New York with his wife, Jane, an editor and publisher. The Topps Company, Inc., the originator of Garbage Pail Kids, is the preeminent creator and brand marketer of sports cards, entertainment products, and distinctive confectionary. Cover artist Joe Simko and interior illustrator Jeff Zapata are longtime, fan-favorite GPK artists with worldwide followings. Fred Wheaton has been wallowing in the Garbage Pail at Topps since 2006, contributing disgusting concepts, final art, comics, and sketch cards. He lives in Washington, D.C., with his wife and their three kids.
TM and © Topps 2021
Cover art by Joe Simko